Medicinal Herb Garden Map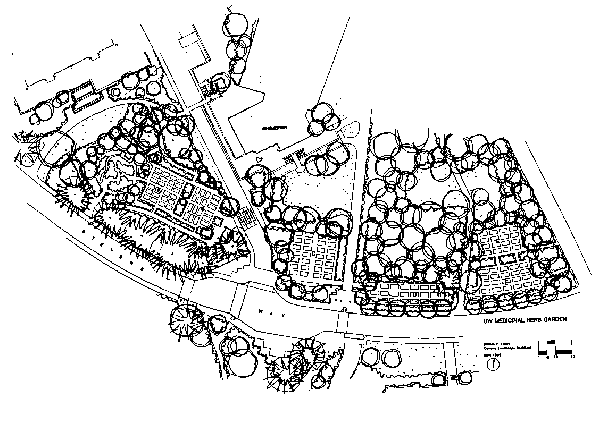 Map provided courtesy of the late author, William Talley, former UW Campus Landscape Architect, April 1993.
---
This map shows how the Garden will appear following completion of the current construction of the new Chemistry Building. (This image is linked to a 40kb higher resolution version which should be legible on most graphics screens.)
---

UW Medicinal Herb Garden: An unofficial hypertext tour and partial catalog. ©1994-2018 Michael Boer. Licensed under the Creative Commons Attribution-Noncommercial-No Derivative Works 3.0 United States License. Permissions beyond the scope of this license may be available by providing details of the proposed use to the author (also listed on https://staff.washington.edu/boerm/uwmhg/credits.php).
---
Go to:
Index by
botanical
names / Index by
common
names / UW Medicinal Herb Garden
Home Page
---
UW Home Page
|
UW Biology Greenhouse
|
NNLM PNR Home Page
|
NNLM
mb | Page code revised: March 24, 2016 | Database revised: March 20, 2016.
URL: https://staff.washington.edu/boerm/uwmhg/