Signal Processing with GNU Radio
---
Magnetic Resonance Force Microscopy (MRFM)
Goal: molecular microscope, 3D images of individual molecules in situ
Marriage of atomic force microscope (AFM) and MRI imaging
RF coil (left), sample positioner (bottom), interferometer (top), cantilever (right)
Cantilever requires closed loop control: our GNU Radio application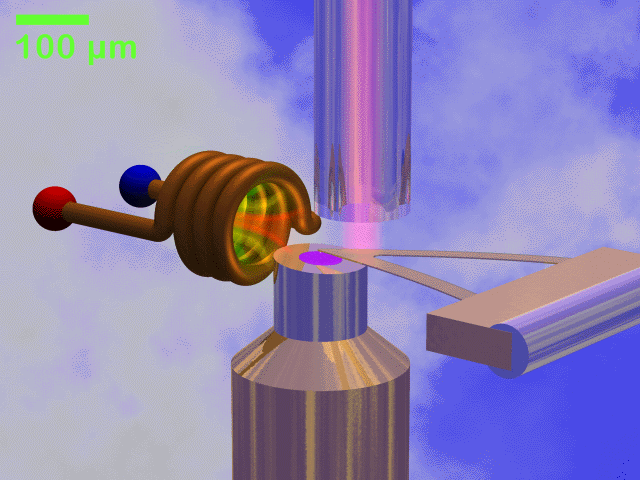 ---
MRFM Laboratory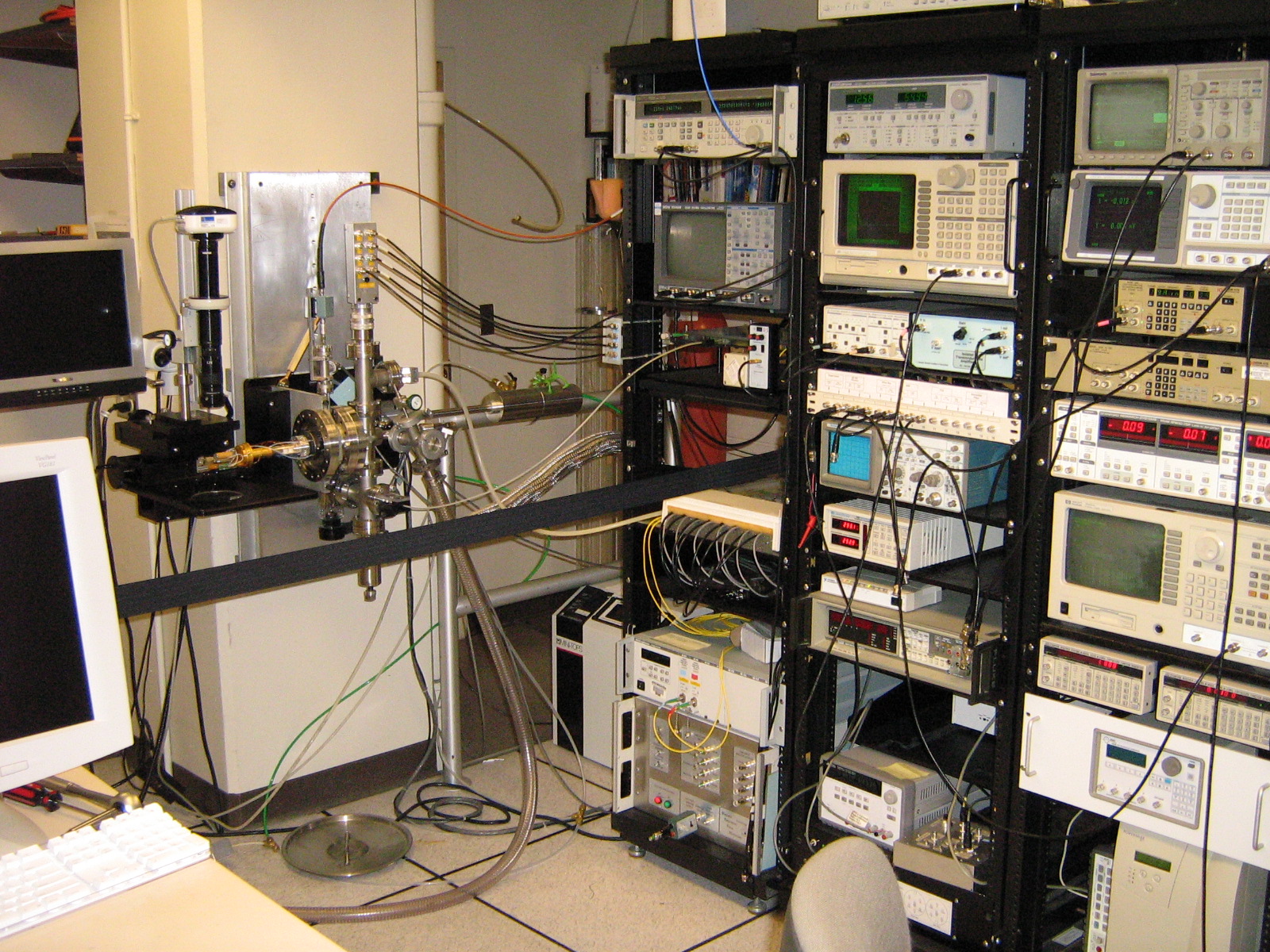 ---
MRFM Experiment Control Software
http://staff.washington.edu/jon/gr-mrfm/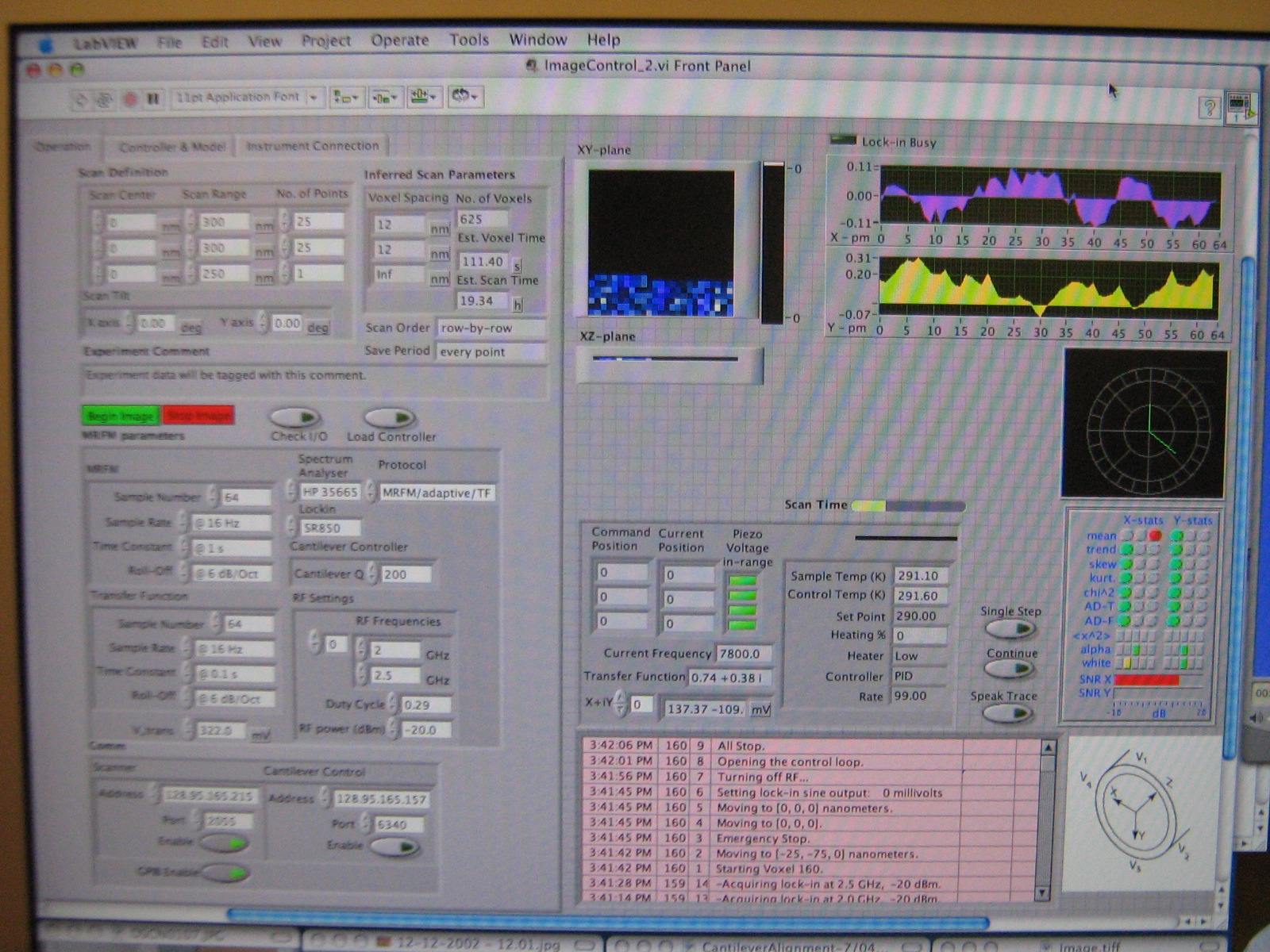 ---
GNU Radio
http://vps.gnuradio.org/redmine/wiki/gnuradio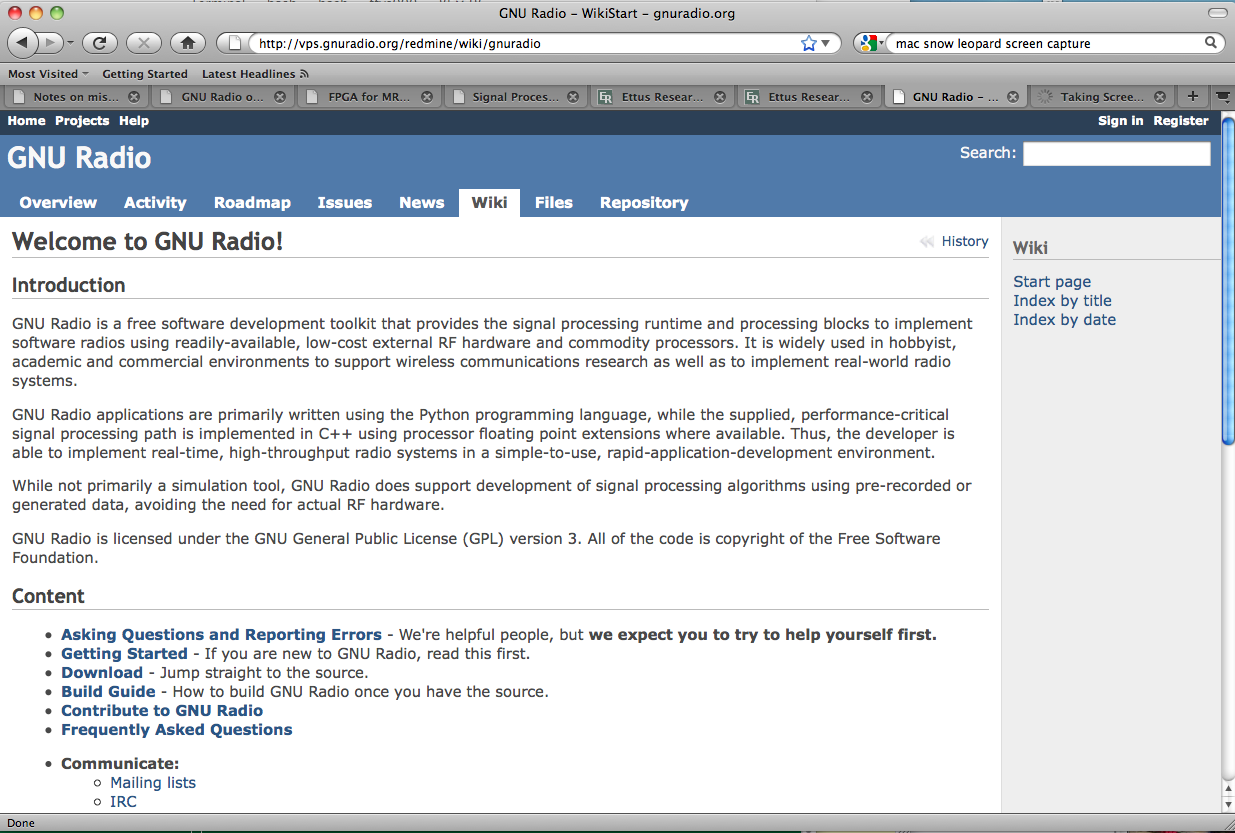 ---
GNU Radio technology stack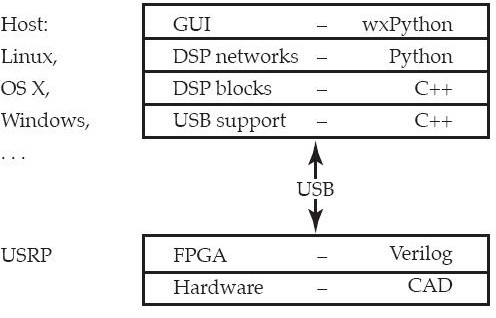 Integrated design from volts to GUI.
Developers are encouraged to program several layers (optimize across the whole stack).
---
GNU Radio hardware
http://vps.gnuradio.org/redmine/wiki/gnuradio/UsrpFAQIntro
Universal Sofware Radio Peripheral (USRP)
2 x AD9862 codec: each 2 A/D 12 bit, 64 Megasamples/sec; 2 D/A, 14 bit, 128 Ms/sec
FPGA: Altera Cyclone EP1C12, 64 MHz, 12,060 LEs, 239,616 RAM bits
USB 2.0, Cypress FX2
4 x daughterboards for signal conditioning
Available from Ettus Research LLC, but design is open source.
Newer USRP2 has 100 MHz converters, much larger Xilinx FPGA
---
Python programming
Connect signal processing blocks into a network and add a GUI.
http://vps.gnuradio.org/redmine/wiki/gnuradio/TutorialsWritePythonApplications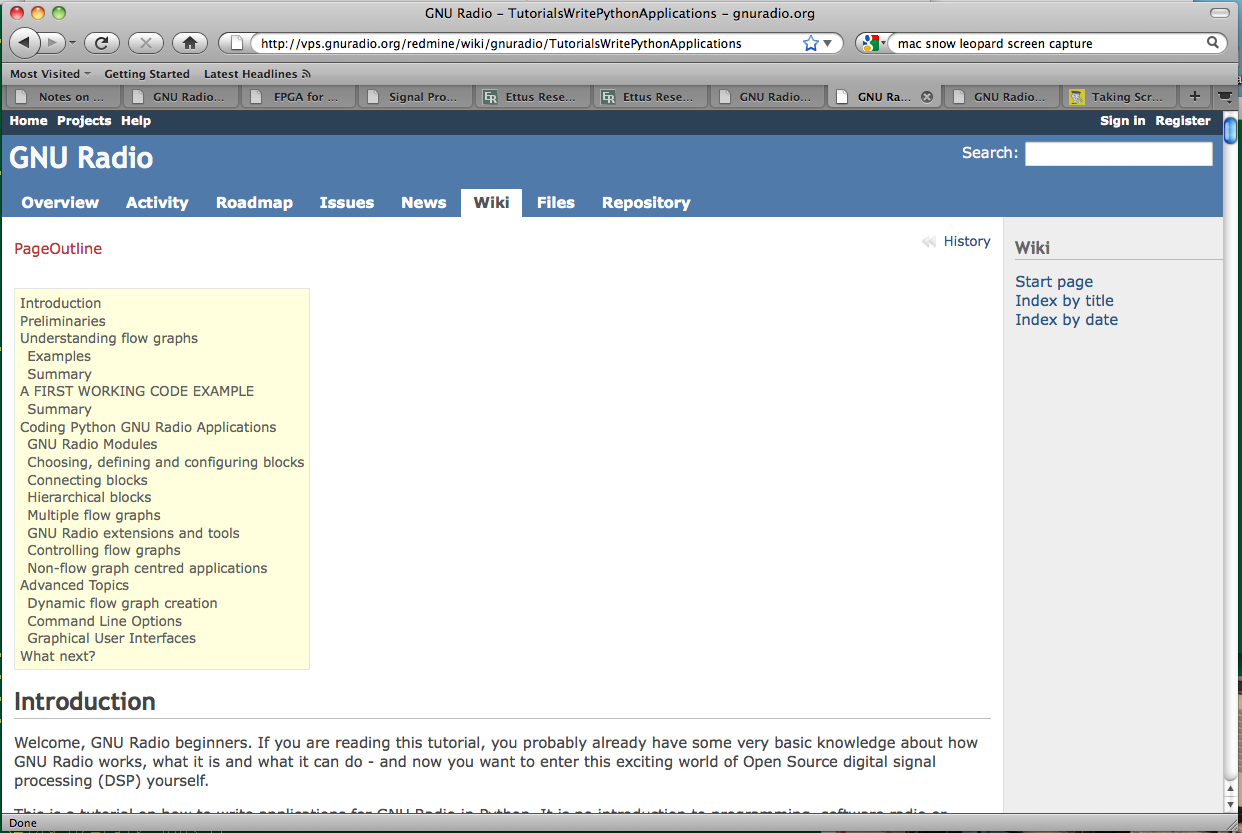 ---
Signal processing
Select signal processing blocks from the GNU Radio library.
http://gnuradio.org/doc/doxygen/modules.html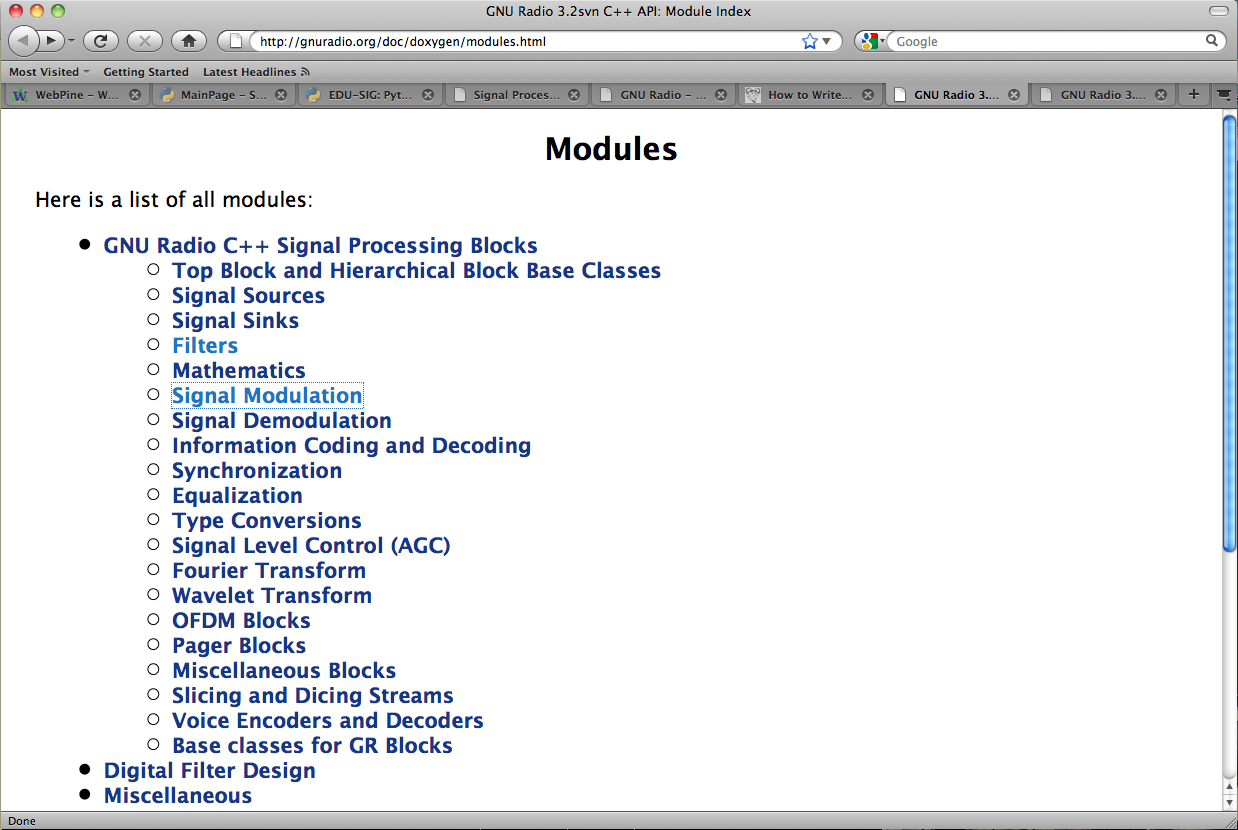 Or, program your own in C++.
http://www.gnu.org/software/gnuradio/doc/howto-write-a-block.html

---
FPGA programming
Program the hardware on the USRP board.
http://staff.washington.edu/jon/verilog-prog.html

FPGA: sea of logic gates and flipflops, your program connects them.
Design your own special-purpose computer (DSP or ...)
Program in Verilog (C-like syntax)
Free development system from FPGA vendor
Store program on host, load into FPGA under program control
Highly parallel, all variables can update simultaneously (on each clock tick)
No operating system (no resource sharing)
---
Jon Jacky