The Bolling Family, Pocahontas, and all that...
---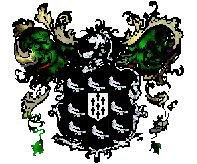 Tom Bolling of Seattle, otherwise known as Thomas Elliott Bolling, is a proud scion of the great Red Bollings of Virginia through the line of John Rolfe Bolling (1676-1729)... Texas Branch.
His great-grandfather and namesake, Thomas Elliott Bolling, a hard-riding Confederate cavalry officer in Terry's Texas Rangers - The 8th Texas Cavalry, ranched along the Carancahuas and near Edna and Palacios.
His grandfather, Richard Elliott Bolling, a great physician and surgeon who married a daughter of Oregon pioneers, in youth played football as a teammate of General Douglas MacArthur on an undefeated 1896 team at West Texas Military Academy. Dick also later played on another undefeated team at Sewanee in 1899.
His dad, Richard Elliott Bolling of Forest Grove, Oregon, married a granddaughter of other Oregon pioneers, Mary Genevieve Goff. Anthropologist, philosopher, revolutionary, decorated veteran, and powerful old salt, Dick passed away peacefully on September 1, 2001 with his favorite granddaughter Dina at his side.
---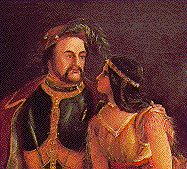 notes on Roe and Ostrander families
The Bolling Family Association
Pancho Villa -- encountered by Dick Bolling in Nogales, Arizona in 1914 -- loved and admired by Dick
Pocahontas - Her Life and Legend - at National Park Service Historic Jamestowne
U.S. Representative Richard Bolling oral history interview
The New Handbook of Texas Online
---
return to Tom Bolling of Seattle's home page