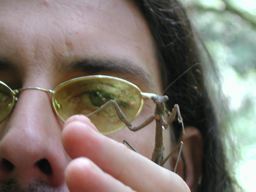 Jason Hodin
Senior Research Scientist, FHL
Marine Biologist, Entomologist, Educator, Web/Flash Design
Humans are plunging full speed into a massive ecological crisis, and if we don't change our behavior soon, many innocent humans and non-humans are going to suffer.
With this realization in mind, I do what I can - in my personal life and in the course of my work - to mitigate the impending crisis.
In the meantime, I enjoy life and will never tire of the wonders of nature.

The Daily Dao
by Lao Tzu, Stephen Mitchell translation
email: larvador(at)uw.edu
snail mail: Friday Harbor Labs, 620 University Rd., Friday Harbor, WA USA 98250