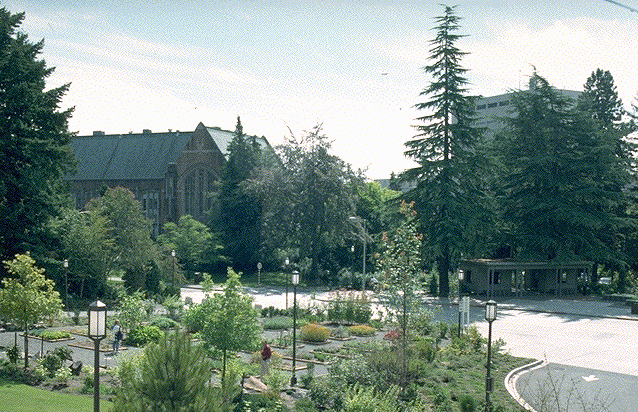 Photo © 1995 Michael Boer. All rights reserved.
Looking southeastward, over Room C, from the steps of the Chemistry Annex Building. (August 26, 1995)
---
Go to: Previous / Next Tour Stop

A walk through the garden / Index by botanical names / Index by common names / UW Medicinal Herb Garden Home Page.
---
mb | Revised September 17, 1995
URL: http://www.nnlm.nlm.nih.gov/pnr/uwmhg/mhg953061.html