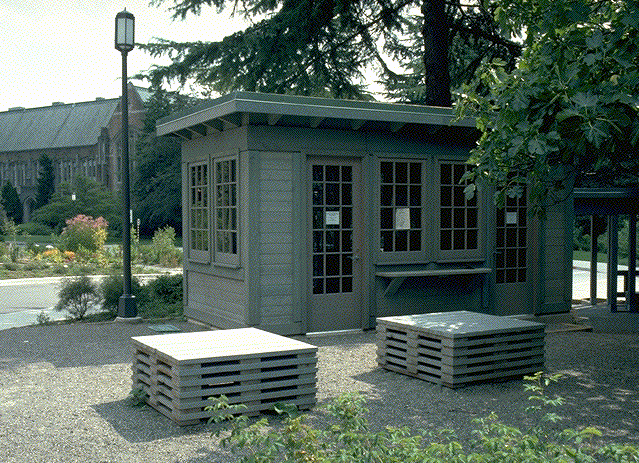 Photo © 1995 Michael Boer. All rights reserved.
The new office of the Friends of the Medicinal Herb Garden. Located in the east edge of Room B, and just to the north of the new bus stop. (August 26, 1995)
---
Go to: Previous / Next Tour Stop

A walk through the garden / Index by botanical names / Index by common names / UW Medicinal Herb Garden Home Page.
---
mb | Revised September 13, 1995
URL: http://www.nnlm.nlm.nih.gov/pnr/uwmhg/mhg953048.html