Danny Yung
b. November 21, 1943 in Shanghai, China
full name Danny Ning Tsun Yung
another romanization of Yung Ning Tsun = Rong Nianzeng
studied mathematics at Pacific University, Forest Grove, Oregon
studied dance under Lila Hitchcock, a direct student of Martha Graham, at Pacific University, Forest Grove, Oregon
architecture at University of California, Berkeley 1967
computer science and urban planning at Columbia University, New York City 1969
artist/ cartoonist/ choreographer/ dancer/ film maker/ film producer/ mathematician/ social researcher/ urban planner/
one of the founders of Basement Workshop in New York City in 1971
one of the founders of ACRS - Asian Counseling and Referral Service in Seattle in 1973
Founder, Director, and Artistic Director of Zuni Icosahedron in Hong Kong, founded in 1982
Director of the Center for Contemporary Art, Hong Kong
Artistic Director of the Center for the Arts, Hong Kong University of Science and Technology
Part-Time Member of the CPU - Central Policy Unit of Hong Kong
ConvenorIn 1993, Yung was appointed by the Hong K, Asia-Europe Cultural Net
Chairman, Asian Arts Net (Twelve Asian Cities)
Chairman, City-to-City Cultural Exchange Net
Member, Asia Europe Meeting (ASEM opens at 1A Space in 2003.) - Cultural Section
Artistic Director, Hong Kong Institute of Contemporary Arts
Director, International Association of Theatre Critics (HK)
Director, Hong Kong Joint Conference of Cultural Sector
Bestowal of Merit Cross of the Order of Merit on Ribbon of the Federal Republic of Germany, February 13, 2009, in recognition of his contributions towards the relations between Germany and Hong Kong, particularly in the field of arts and culture
---
member of countless high-level commissions and groups in Hong Kong, of which only a smattering are indicated on this page
in 1993 appointed by the Governor of Hong Kong to charter membership in what since 1995 is called the HKADC Hong Kong Arts Development Council
continues to work tirelessly as active member of the HKADC for 2002-2004, serving on many of its committees, including the Strategy Committee, Arts Criticism Committee, Arts Education Committee, Film and Media Arts Committee, Literary Committee, and Visual Arts Committee
member of CAFO - Conference of Asian Foundations and Organizations, where he is the Thematic Group Coordinator for Culture and The Arts
---
Basement Workshop, the first Asian American arts and cultural organization on the East Coast was founded in 1971 in New York City by Danny Yung, Eleanor Yung, Peter Pan, Frank Ching and Rocky Chin. Funded by the Ford Foundation, Basement Workshop was an outgrowth of the research and data complied for the Chinatown Report 1969. After the study was completed, Danny Yung and his colleagues continued to compile information about Asian American communities and this work eventuated in the Asian American Resource Center.
---
Danny Yung's first one-man cartoon exhibition took place 1978 in Hong Kong Arts Center.
His experimental film and video arts became known in many international festivals in the early 80's, including shows in Berlin, Tokyo, Edinburgh, Rotterdam, London, Hong Kong and New York.
He has also been the manager of the video arts in Hong Kong for international Video festivals in Japan, Europe and the USA.
His installations and his concept art came to be exhibited in many galleries in Hong Kong and abroad.
His art exhibition in 1994 was in the open air and embraced a four-story high, diagonal red star in the urban dockland of Kowloon.
Yung's relationship with the stage began in the late 70's in Hong Kong. In the last sixteen years he was involved as director, stage author and stage designer in more than 70 productions. His recognized work traveled far away on appearance journeys into Japan, Taiwan, Belgium, England and the United States.
Born in Shanghai, Yung grew up in Hong Kong and went at the age of 17 years to the United States, where he spent the next 18 years of his life.
He received his training in mathematics, architecture, computer science, and urban construction, design, and planning at Pacific University, the University of California, and Columbia University.
Critics have an enormous range of different reactions to his highest structural work in theatre arts and dance theatre. One critic writing in the Hong Kong press even went so far as to describe Yung as a person who "fouls his own nest."
These reactions to his work extend all the way from "abstract, entangled, irritating, and the constitutional failure to project the power of human sympathy," to the diametrical opposite, calling his work "potent and fascinating."
---
Between the Law and the Black Box: The Hong Kong Media Circle Installation 1997. Hong Kong: The Hong Kong University of Science and Technology Center for the Arts, 1997.
Clarke, David. "Between East and West: Negotiations with Tradition and Modernity in Hong Kong Art." Third Text, no. 28/29 (Autumn/Winter, 1994), pp. 71-86.
__________. "Found in Transit: Hong Kong Art in a Time of Change" In Gao Minglu, ed. Inside Out: New Chinese Art (catalog). Berkeley: University of California Press, 1998.
__________. "Hong Kong Art and the Transfer of Sovereignty." Journal of the Oriental Society of Australia, vol. 29 (1997), pp. 1-21.
European Media Art Festival 1997. Osnabrck: European Media Art Festival, 1997.
Gao Minglu. "Inside Out: New Chinese Art." "Chinese Type" Contemporary Art Online Magazine, vol. 1, issue 5 (September 1998). http://www.chinese-art.com/volume1issue5/special
__________, ed. Inside Out: New Chinese Art (catalog). Berkeley: University of California Press, 1998.
__________. "Toward a Transnational Modernity: An Overview of Inside Out: New Chinese Art." In Gao Minglu, ed. Inside Out: New Chinese Art (catalog). Berkeley: University of California Press, 1998.
---
Danny Yung on Facebook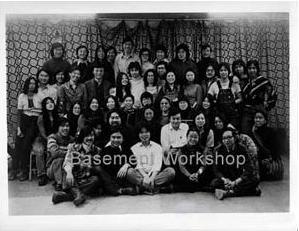 Biography of Danny Yung

Danny Yung was born in Shanghai, China November 21, 1943 and moved to Hong 
Kong with his family at the age of five. He studied Architecture 
at the University of California University, Berkeley, and 
completed his master degree on Urban Design and Urban Planning 
at Columbia University. In 1979, he returned to Hong Kong and 
held his first one-man cartoon exhibition. After which he became 
deeply involved in all aspects of the arts, including 
experimental films, cartoons, conceptual art, installation, 
video and performing arts. He formed the avant-garde arts 
collective Zuni Icosahedron in 1982 and he has been Artistic 
Director of Zuni since 1985.

Yung has been involved in over 100 theatrical productions as 
director, scriptwriter, producer and stage designer since 1982. 
His "Journey to the East" series, "Two or Three Things" series, 
"Hundred Years of Solitude" series and "Deep Structure of 
Chinese Culture" series were staged in many countries, including 
Japan, Taiwan, Belgium, Germany, England and the United States. 
His recent "Four Grand Inventions" was staged in Hong Kong and 
Berlin in 2000. In 2000, Yung organized an eleven weeks 
Festivals of Vision a cross-cultural festivals and conferences 
in Berlin and Hong Kong, which involves 1000 artists and 
cultural practitioners from some thirty-five cities in Asia and 
Europe.

Yung is also a keen advocate of new art forms. His experimental 
films, video work, and installation works have been shown at 
festivals in Berlin, London, Rotterdam, Edinburgh, Tokyo, Los 
Angeles, and New York. His artwork is selected as one of the 56 
Chinese visual artists for the Inside Out: New Chinese Art in 
1999. His one-person show "Tree and Man" opens at 1A Space in 
2003.

Since 1987, Yung has initiated a series of public forums on 
cultural policies on arts. In 1990, he organized the Cultural 
Policy Study Group that has since produced several influential 
reports, including In Search of Cultural Policy, 1991, and In 
Search of Cultural Policy, 1993. He has also founded two 
pressure groups to work on cultural policy issues. From 1997 
onward, Yung has initiated several important arts network in 
Asia, among them, Asia Arts Net, Chinese City to City Cultural 
Forum, Asia Pacific Performing Arts Network.

In 1993, Yung was appointed by the Hong Kong Government as a 
founder member of the Hong Kong Arts Development Council (ADC) 
and was the first chairperson of its Arts Education Committee, 
which was involved with the formulation of Hong Kong's arts 
policy. He was reappointed to the Council in 2000. In 2001, he 
co-organized the World Culture Forum, and became the 
vice-president in 2003. He is currently a part-time member of 
Central Policy Unit, a Hong Kong Government Think Tank. He has 
written extensively on arts, culture, and the media.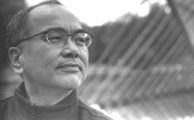 ---