Tina Chang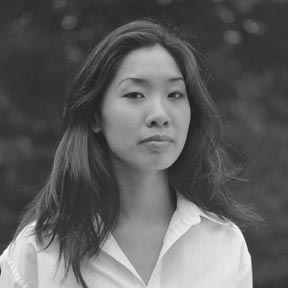 Stephan Kenn photo
Tina Chang's first collection of poetry, Half-Lit Houses documents a young girl's very beginnings, the loss of her father, the father's presence as a mythical figure in the speaker's life. The collection is also punctuated by a movement backward in history, specifically to Hunan, China in the late 1930's and early 1940's. By moving backward, the speaker begins to imagine her life as a continuance of a long ancestry of loss and acceptance. The poems that take place in China and other countries, focus primarily on the role of women during a particularly war torn period. Many of the poems delve into depictions of women as self-sacrificing, victims of violence. Although many of these voices are tinged with sadness, there is a powerful force lying beneath as demonstrated by its lush and evocative images.
Critically acclaimed poet Li-Young Lee describes Chang's debut collection Half-Lit Houses as performing "the ancient task of remembrance, recovery, and praise. This work seeks to account for a life in the context of the myths, cultural and familial, that both nurture and threaten that very life and the voice that might sing it into legend. This is a poetry of amazing lushness, melancholy, and affirmation."
Chang's poems have appeared in Ploughshares, Quarterly West, The Missouri Review, Indiana Review, Sonora Review, The Cream City Review, The Crab Orchard Review, among others. Her poems have been anthologized in Identity Lessons (Penguin Putnam, 1999), Poetry Nation (Vehicule Press, 1998), and in Asian American Literature (McGraw-Hill, 2001). She has received awards from the Academy of American Poets, Poets and Writers, the Ludwig Vogelstein Foundation, the Van Lier Foundation, the Barbara Deming Memorial Fund, and has held writing fellowships from Villa Montalvo, Fundacion Valparaiso, and The MacDowell Colony.
She is currently working on her second collection of poetry, Aria of Zero. She is also co-editing an anthology of East Asian, South Asian, and Middle Eastern Poetry with Ravi Shankar and Nathalie Handal. Chang is a visiting professor at Pratt Institute.
---
---